Hire a trailer
It's easy to hire a trailer
Do you want to move your things easily? We at 1BOX are happy to help you.
Use one of our trailers free for a day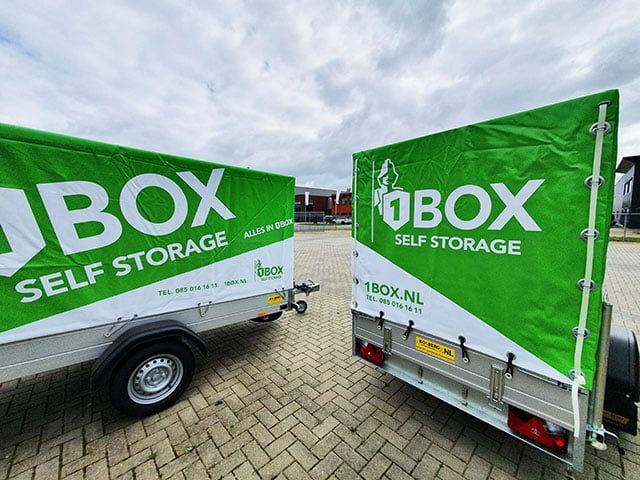 When you rent a storage unit you can use one of our trailers free of charge (on the day or arrival and day of departure) to transport your things.
If you want to use a trailer, you need to make sure:
You have a valid driving licence
You book the trailer in good time
1BOX customers can use the trailer twice free of charge
Would you like to rent a trailer?
Then just contact your 1BOX location.
What our customers are saying about 1BOX