Business storage
Secure and comfortable
If a company has too many items, inventory or archives, then self-storage can offer an excellent solution to create some space in your office or shop premises. Read more below about the available services from 1BOX and find out how we can help your business.
There are many benefits for your business storage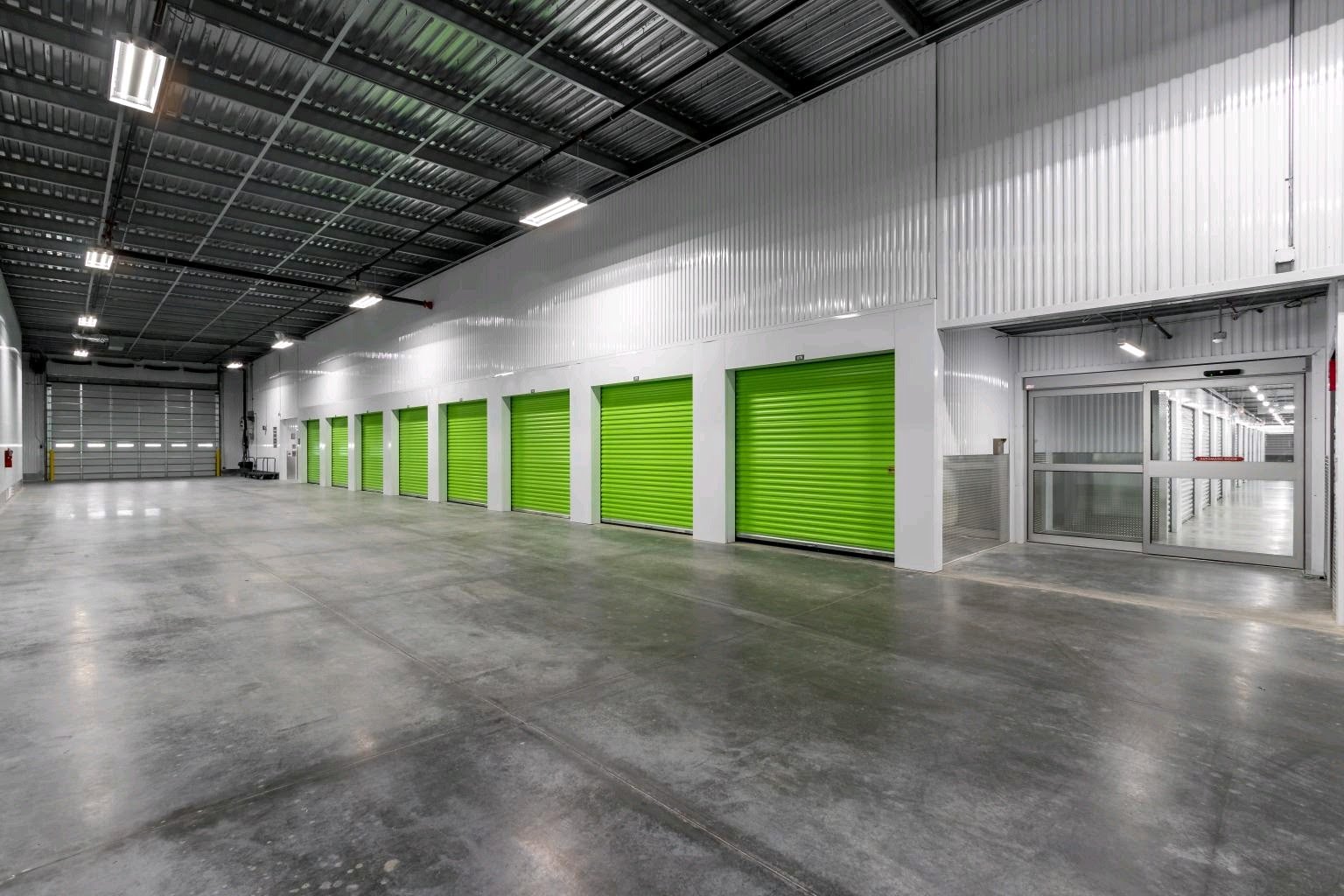 A storage space is an efficient extension to your house, with many benefits.
Secure and safe storage
1BOX locations offer the secure self-storage you need to be able to store commercial goods. We apply security measures such as video surveillance cameras across the whole location, electronic access gates with a key panel, fencing all around the site and buildings with controlled access and indoor storage units.
Flexible rental periods
Rental periods from month to month, instead of a 6-12 month lease for commercial buildings.
Uncomplicated billing
A fixed monthly rate with no usage fees or other extra costs, so that you can set your budget and predict your costs.
Professional quality
Clean, modern, secure and well-lit facilities with 24-hour surveillance cameras in convenient locations.
Branch managers
You can ask to speak with a site manager at any time. Our managers are always available – call us if you need anything!
Extended opening hours
If you are running a business, you need to be able to have access at any time to your inventory. That is why we at 1BOX try to offer our commercial clients easy access. Most of our branches have extended opening hours, from 6:00 to 23:00.
Secure and comfortable
All our facilities have covered parking spaces for customers. This means that you are protected from the elements so that you stay clean and dry when you arrive at your meeting or your job, ready to get straight to work.
What our customers are saying about us